Juul Labs, a manufacturer of electronic cigarettes, has agreed to pay roughly $US440 million ($650 million) to resolve a two-year inquiry by 33 states into the marketing of its high-nicotine vaping devices.
On behalf of the states and Puerto Rico, who banded together in 2020 to investigate Juul's early advertising and claims about the advantages of its technology as a smoking substitute, Connecticut Attorney General William Tong announced the agreement.
The agreement removes one of the largest legal challenges confronting the struggling firm, which still faces nine other lawsuits from other states and imposes several restrictions on how Juul can sell its products.
Additionally, Juul is facing hundreds of individual lawsuits in the US on behalf of teens and other parties who claim they developed vaping addictions after using the company's products.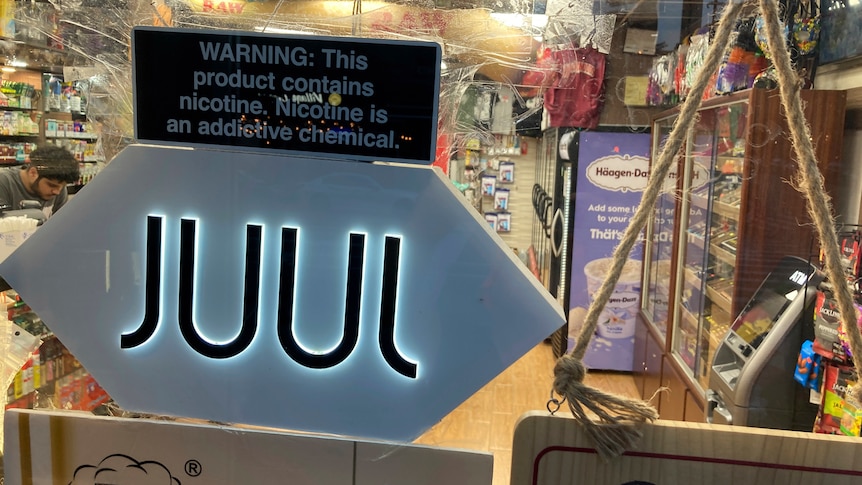 According to a statement, the states' investigation discovered Juul advertised its e-cigarettes to underage minors through launch parties, product giveaways, and social media posts featuring young models.
"We think that this will go a long way in stemming the flow of youth vaping," Mr Tong said.
"I'm under no illusions and cannot claim that it will stop youth vaping.
"It continues to be an epidemic. It continues to be a huge problem.
"But we have essentially taken a big chunk out of what was once a market leader, and by their conduct, a major offender."
The $US438.5 million will be paid out over a period of six to 10 years.
According to Mr. Tong, Connecticut would contribute at least $US16 million to initiatives to prevent and educate people about vaping.
Prior legal disputes involving Juul were resolved in Arizona, Louisiana, North Carolina, and Washington.
The settlement sum equals around 25% of Juul's $US1.9 billion in US sales from the previous year.
Since there was an "agreement in principle," according to Mr. Tong, the states will be finalizing the settlement papers over the next weeks.
Vaping industry under review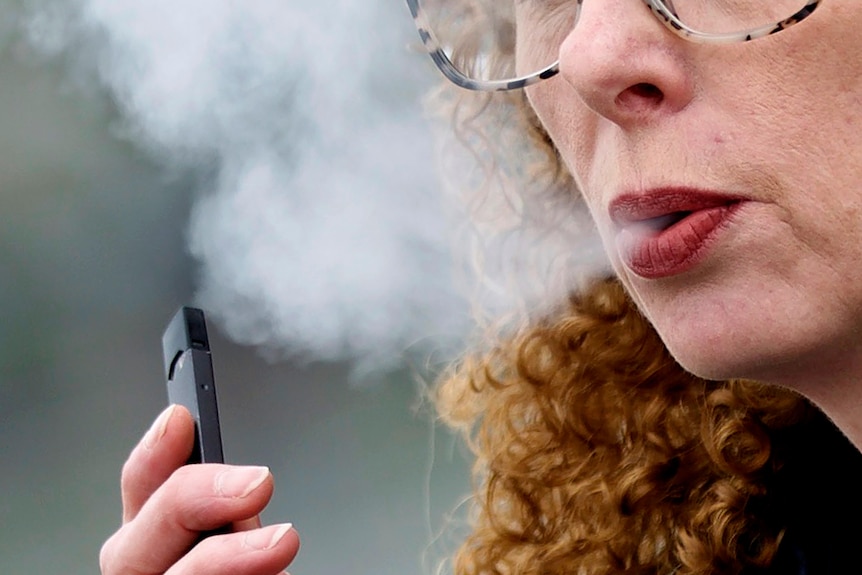 Juul has largely been in retreat since 2019, ceasing all US advertising and removing its fruit and candy flavor options from markets.
The FDA's decision to remove all Juul e-cigarettes from the market earlier this year dealt the heaviest blow, but the decision is currently being appealed.
After years of delays, the FDA review is a part of a broad initiative by regulators to scrutinize the multi-billion dollar vaping sector.
For adult smokers looking for a less dangerous alternative to cigarettes, the EPA has approved a few Juul's rivals' e-cigarettes.
Juul initially targeted young, urban professionals with its marketing, but it has subsequently modified its message to emphasize that its product is an alternate nicotine delivery system for veteran users.
"We remain focused on our future as we fulfil our mission to transition adult smokers away from cigarettes — the number one cause of preventable death — while combating underage use," the company said in a statement.